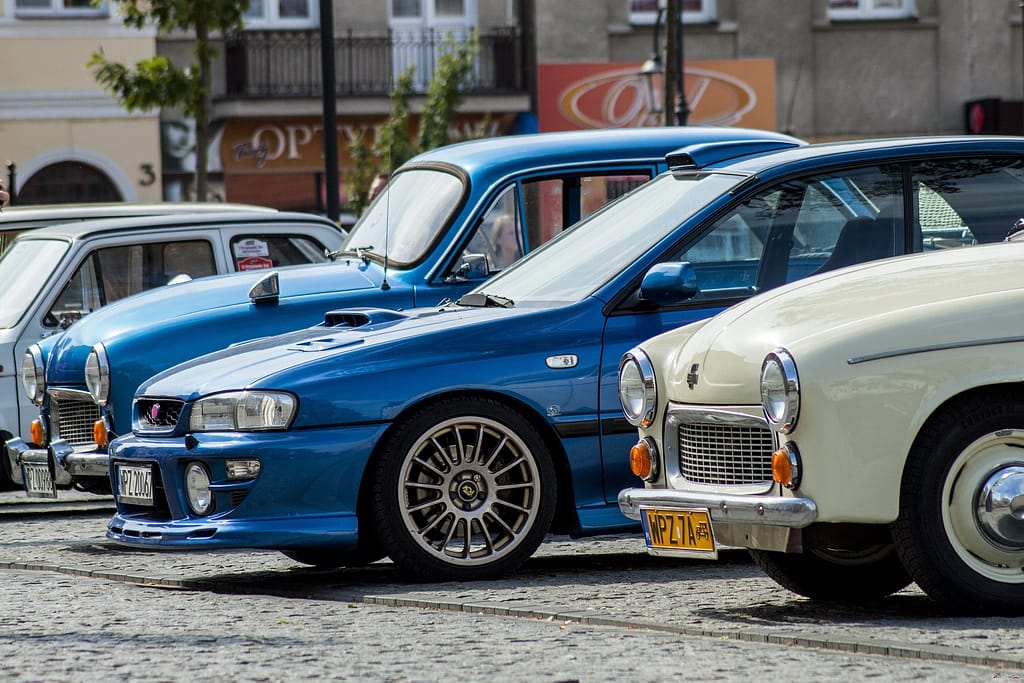 At Alternative Autoworx we realize it can be confusing to figure out why and when a service or maintenance must be done to your Subaru throughout its lifetime. We don't expect you to know it all, so we've come up with a way to explain what's going on with the key systems of your Subaru and how we can keep them performing at their best.
Brakes
With all of life's starts and stops, you eventually need a rest. For your Subaru to come to a rest, it needs well-maintained brakes. Our factory trained technicians are experienced in brake inspections and replacement, and they know the right parts that are specifically engineered for your vehicle. Did you know Genuine Subaru brake pads are made and tested with specific materials that not only help you stop safely, but help regulate the balance and control of your vehicle while braking? Other repair shops may recommend any replacement brake parts, but we have the correct ones that are calibrated to work specifically with your vehicle's braking system so you remain in control if you need to step hard on the brakes. With systems like Vehicle Dynamics Control and EyeSight®, it's crucial to use Genuine Subaru Parts in order for this technology to operate correctly.
Battery
If you've ever experienced being stuck with a dead battery, you know how draining the feeling is. We get that, and that's why we will run a battery health test every time you bring your vehicle in for a multi-point inspection. We use a specific Subaru battery tester to monitor it, and the charging system as well. We'll determine your battery's state of charge to help prevent a no-start situation. You may be aware that your battery helps start your vehicle and provides electricity for things like your lights and playing your favorite tunes. What you may not know are the many things that can affect its health – including its age and extreme temperatures – and one day it will need to be replaced. When it's time, we'll have the exact replacement you'll need.
Air Filters
Air filters allow clean air in while keeping contaminants out. Your Subaru has two of them – one for the engine and one for the air you breathe inside your vehicle. Our trained technicians inspect both filters during the multi-point inspection. When it comes time to change them, we'll replace them with Genuine Subaru filters for the proper fit and proven filtration. Other places may recommend filters that fit "okay," but only our Genuine Subaru filters are a direct replacement for the filters that were engineered to work best in your vehicle.
Advanced Repairs
Regular maintenance, such as oil changes or tire and brake replacement, is natural to any vehicle's upkeep. But over time, driving conditions and many miles on moving parts can cause the need for repairs to the engine, transmission, suspension and other major systems. If it comes to the point where your Subaru needs advanced repair work, we have something that other shops can't provide – Trained technicians. They have gained hands-on, vehicle-specific training and receive updated training annually. They specialize in repairing the unique Subaru Boxer® engine, Symmetrical All-Wheel Drive system, EyeSight® and more, with tools and parts specifically designed for Subaru vehicles. This means, at Alternative Autoworx of Broomfield Colorado, your vehicle is in the hands of knowledgeable technicians who are familiar with Subaru vehicles – inside and out. Not only do they know how your vehicle operates mechanically, but they are also familiar with the advanced electronics that operate your vehicle and are capable of interpreting data from specialized diagnostic computers. You'll also have a welcoming team that's committed to repairing your Subaru correctly with Genuine Subaru Parts.